Boardgames For Just the Two of Us
Boardgames For Just the Two of Us
When I lived in North Carolina, I used to go to a lot of game nights at people's houses or at game stores, and play multiplayer tabletop board games. When Aileen came into my life, my priorities changed – I started traveling more, and going to see shows. But I kept up the gaming when I could, and Aileen joined me sometimes, even going to some of the same game nights and game conventions I was used to attending.
Then I moved to Pennsylvania, into an apartment about halfway between Aileen's house and where I worked. I made an effort to recreate my gaming lifestyle, by going to a game store nearby that had open boardgaming on Friday evenings. I had only just started to make a habit of it and make friends there, when along came the pandemic.
During lockdown, I moved in with Aileen. There would be no game stores or game conventions for awhile, but we did play a lot of two player games. And still do. I'm very lucky to have a BFF who will play boardgames with me. Shared interests and activities is part of what makes our partnership work.
The games we like to play come in different forms. Many of them are lighter games, for when we have limited time or energy. They take an hour or so to play, and usually are in the modern vein of games that require strategic thinking. They are complicated enough to be challenging but simple enough that we might also bring them with us when traveling and be able to convince others to play with us. They are multiplayer but they play fine with just two players. Here are a few examples: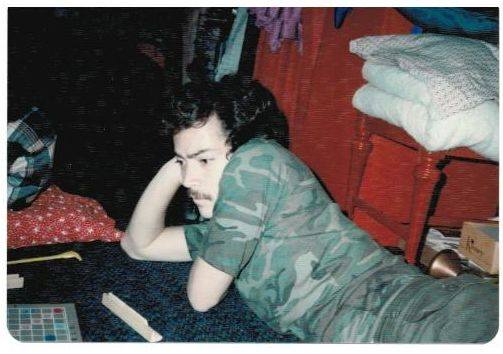 A perennial favorite is Scrabble, which is easy to set up, and can even be played when a little unfocused, with the TV on and while socializing. Aileen and I have been playing since we first met as teenagers, long ago.
Scrabble has also always been a popular game in the extended Barrera family, one which we often play at family gatherings. I remember playing with my chain-smoking, hard-drinking aunts when I was growing up; they taught me that the game can be competitive and can be played ruthlessly.
When it's just the two of us, Aileen and I often play modern-style games that are designed for two players, of which there are many in this Golden Age of boardgames. These also tend to be lighter, with quick set up and small footprints. Here is a short list of specifically two-player games we have played a lot:
Now my favorite kind of strategy board game is one that's a bit heavier and takes at least a couple of hours to play. These require a more serious commitment of time and energy, as well as ample table space. Luckily for me, there are some of these that Aileen likes and is willing to play. The one we've played the most is Castles of Mad King Ludwig, which we call "the castle game." If you follow me on social media, you have seen me post lots of pictures of the castles I've built.
Another one is Grand Austria Hotel, which we call "the hotel game," and have even played while staying at hotels. This sometimes requires some creativity finding enough surface space to set up the game.
I made a more or less complete list of these kinds of heavier games that we play in two-player mode. I did this on BoardGameGeek using a format called a "GeekList." I've already brought up BoardGameGeek session reports on this blog. A GeekList is another way one can contribute on that site; it can also be a convenient way to track games or even to hold an exchange or auction of some kind.
In the case of this GeekList I made, it's just a collection of… My Favorite Medium Weight Multiplayer Games to Play with 2 Players. I hope you enjoy looking through it and, if you are lucky enough like me to have someone to play with, I highly recommend the games on this list as suitable for just two players.