Crowdfunded Medical Care Manifests the Rebuilding of Social Capital
Recently one of our friends put up a GoFundMe for medical expenses, meaning they started a campaign to raise money on a crowdfunding platform. They need help, to the tune of potentially tens of thousands of dollars, because their insurance is denying a claim for arcane reasons.
It was recently reported that one third of GoFundMe campaigns are to cover medical bills. Arguably, GoFundMe has become one of the nation's major health insurance companies (although crowdfunding doesn't work quite like insurance).
When I saw my friend's post on social media, I knew was witnessing what has become a commonplace in the United States of America, which has the worst ratio of healthcare costs to healthcare performance in the developed world. I mean, it's embarrassingly bad compared to other countries.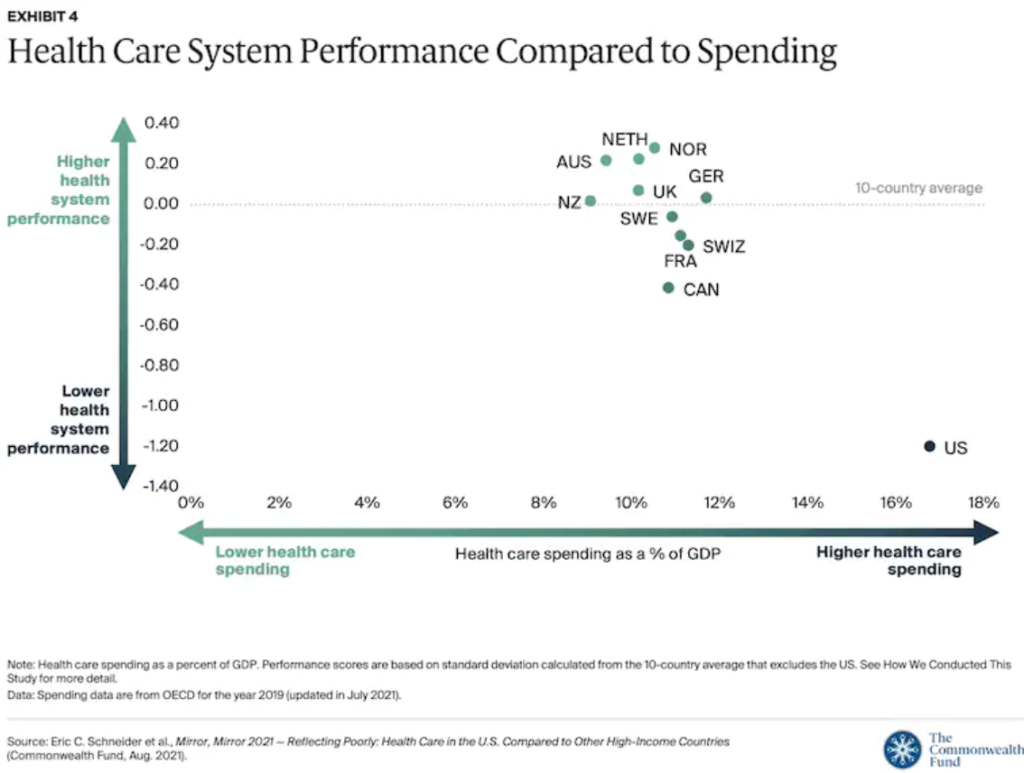 Granted, the U.S. is much larger and much more diverse than any of the other 10 countries on the chart above. But if we had something closer to universal health care, if we just had better insurance coverage for everyone, then maybe we could move closer in the direction of lower costs and higher performance.
That we don't have universal health care could be attributed to our particular governmental system, with its gridlocked legislature in the thrall of special interests. I'm tempted to bring in this concept of the "market state," which I have blogged about in the past. In this context, the gist of it is that government has less power over the economy than in the past, and we are governed more by informational markets.
In that case, substituting a mutual aid network easily enabled via the Internet for a fully functional healthcare system could just be the wave of the future. It's how the informational market state does healthcare. Whee!
It doesn't seem adequate. A better way to think about this might be in terms of living through the Crisis Era of the saecular cycle. Institutions have broken down to the point that we can't rely on them. Instead, we rely on one another.
The Crisis Era is a time of gathering, of rebuilding the social capital that was lost during the previous social eras. That's why we're forming social networks, to which we can then turn in time of need. These social networks are a manifestation of the rebuilding of social capital.
Unfortunately, as a "system" this doesn't work for anyone who doesn't have a social network. It is dangerous to be isolated in these times. We need better institutions, that serve the people instead of special interests. But for our institutions to be reformed in this way, we first need to restore democratic government.