Theater as a Sheltering Space for the Young Generation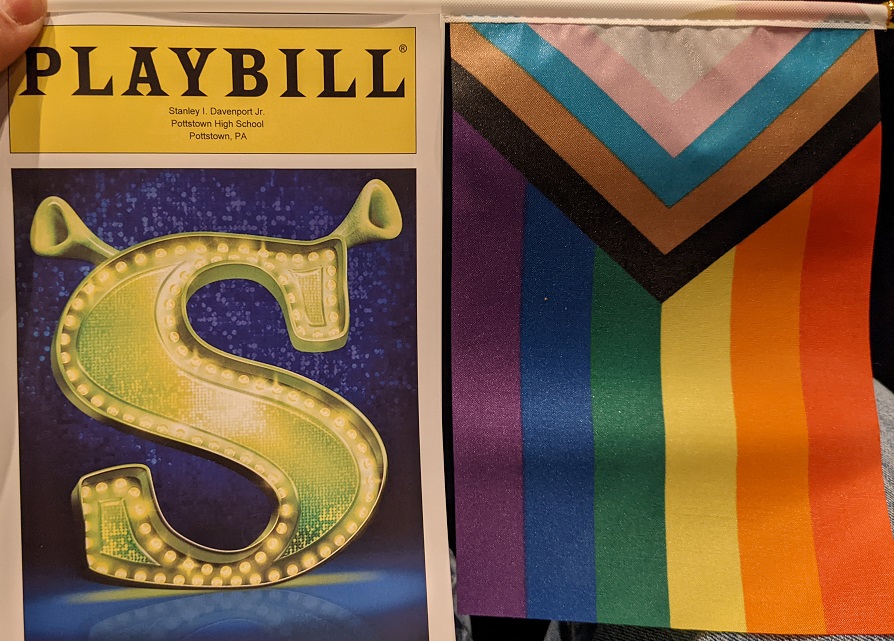 Last weekend I went to see a high school musical show – Shrek, to be precise. On the way in I was handed an LGBTQ pride flag and told it was my "freak flag." I didn't really know what this was about, having never seen Shrek before, but I eventually found out. "Freak Flag" is actually the name of a song in the show, sung by the fairy tale characters. It celebrates diversity and inclusion, and through it the characters resist how they are treated by the oppressive chief antagonist (you may recall the story from the movie).
It's not a stretch to associate the unique fairy tale characters in Shrek with minority groups in real life who face discrimination and barriers to acceptance. So it seemed fitting enough to have these flags to wave while the fairy tale characters sang their "fly your freak flag" refrain. As I watched the kids dressed as fairy tale characters walking down the aisles of the auditorium, I wondered how many of them might experience discrimination in real life, given how kids on the fringe – whether gay, or neurodivergent, or just outsiders – are drawn to the arts and to theater.
This message of inclusiveness and acceptance was part of the show from the onset, as in the curtain speech (the speech made before the show to introduce it) the director spoke, as if assuring the parents, of how much he and the staff make sure all of the students feel accepted and valued. Everyone of them, like each unique fairy tale character, knew how special they were. To my mind, this was a perfect generational moment – this is exactly how I would expect Generation X (the director's generation, as well as mine) to treat the children of the Homeland generation (to which all but the oldest of today's high school students belong). Sheltering them in a protective bubble. Teaching them to be sensitive and considerate of others.
It was a moment that perfectly captured the zeitgeist of this era. I should have more such moments in the future, as the spring season is upon us and I will be attending a lot high school performances in the weeks to come.