Gen X Creatives in Film and Television
Recently we've been on a kick of watching movies and series on streaming video that are made by two particular Generation Xers, just because we like their stuff so much.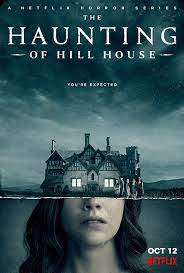 The first Gen Xer is Mike Flanagan (b. 1978), probably best known for the horror miniseries The Haunting of Hill House on Netflix. He's also done another great horror show on Netflix called Midnight Mass, as well as a couple of film adaptations of Stephen King stories: Gerald's Game and Dr. Sleep. We've watched all of these. His work is moody and atmospheric, with brilliant technical design and camera work. It includes, as horror typically does, shocking and bizarre supernatural elements, and even some good jump scares, although the latter is not what Flanagan has a reputation for. Rather, he is known for his cerebral, character-driven stories and his creative themes. He's like an indie darling of horror film, and his work has an unmistakable signature.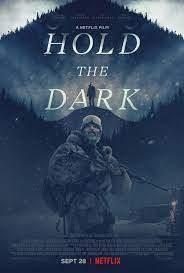 The other filmmaker we have been getting into is Jeremy Saulnier (b. 1976). He makes these gritty, gripping, true to life thrillers, set in ordinary run-down parts of America, featuring characters who are ordinary people you might recognize from your own life. His films are plot-driven, very tense and suspenseful, and punctuated with extreme violence. They always make me think of Straw Dogs by Sam Peckinpah (b. 1925). Like Flanagan, Saulnier has an unmistakable style. We've watched Blue Ruin, Green Room, and Hold the Dark, and they all come highly recommended.
I've noticed that a signature style tends to stand out in the works of Gen X auteur filmmakers like these, more so than for older generations. Boomer filmmakers like Steven Spielberg (b. 1946) are more likely to genre-hop and try their hand at different kinds of films. It's as if they want to prove that they have the creative chops to do anything (a really good example of that is Ang Lee, b. 1954). Gen Xers, on the other hand, carve out a niche and cultivate a distinct, individualistic look and feel.
Probably the first Gen X filmmaker to make waves was Quentin Tarantino (b. 1963), with his break-out film Reservoir Dogs in 1992, followed by his instant classic, Pulp Fiction, in 1994. His work is famous for its dark sense of humor, its artful violence, and its plot twists that shift character loyalties. Tarantino has perfected the art of the lurid crime B movie. Another Xer who came on the scene early is Kevin Smith (b. 1970), of Clerks fame, who tends to make crass comedy films. He's another B movie all-star.
In the decades since the rise of Generation X in the early 1990s, numerous film makers from that generation have made a mark, crafting bodies of work which have a distinctive style to them. Many have won Academy Awards, and some have smashed box office records in the current era of blockbuster sci-fi and superhero action adventure movies. For example, there's Christopher Nolan (b. 1970) with his Dark Knight trilogy, and J. J. Abrams (b. 1966) with his Star Wars movies. There's other big names, but I'm more interested in this post in bringing to light some of the (perhaps only slightly) less prominent Gen X directors and their idiosyncratic styles.
If this brief list leaves anyone out, it's only because of my particular exposure and preferences. It's interesting how their birth years are clustered in the late 1960s (same as me, hmm) and how so many of them got their start in the late 1990s.
---
Joss Whedon (b. 1964) created the Buffy the Vampire Slayer television series, and the much celebrated sci-fi television series Firefly, among others. I think his writing perfectly captures the peer personality of Generation X – sardonic, scrappy, at once defiant and full of self-doubt, independent and fiercely loyal to their friends. He's created many lovable ensembles of characters, caught up in implausible science fiction and fantasy plots, fighting the good fight with panache and a lot of witty banter.
Wes Anderson (b. 1969) has created a unique style that's been called "deliberative," with very literal narrative exposition, and acting which is intentionally stilted and mechanical, like the characters are clockwork toys methodically enacting the story. His movies are whimsical, bordering on absurd, but under their farcical surfaces lie warm and heartfelt messages. My favorite of his movies is Moonrise Kingdom.
Darren Aronofsky (b. 1969) makes very weird psychological films, with touches of both insanity and the supernatural. His debut film was Pi, about a number theorist with severe mental health issues. His best known work is probably Black Swan, but my favorite is The Fountain, with its conquistador subplot and its occult references.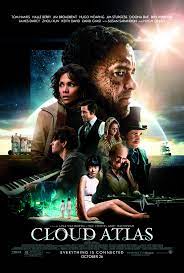 The Wachowskis (b. 1965 & 1967) are best known for The Matrix movies. They've made a number of adaptations of comics and novels, and the original story Jupiter Ascending. They go for big production values, visual extravagance, elaborate settings and complex plots. They have a reputation for flair over substance, but personally I like their stuff. My all time favorite is Cloud Atlas, based on a novel by David Mitchell (b. 1969).
Sofia Coppola (b. 1971) has made more down-to-earth dramas and comedy-dramas than the other creators on this list, starting with the film The Virgin Suicides. Her work is influenced by her background in the fashion industry, and has even been accused of being "too feminine." Her best know work is probably Lost in Translation.
Spike Jonze (b. 1969) has a relatively short director filmography compared to others on this list, but boy are his movies weird and creative. He is definitely a boundary-pusher, going for odd stories that make you think. You might have seen his intriguing interpretation of Where the Wild Things Are. For story idea and social commentary, I really liked Her.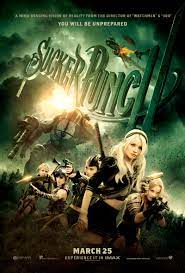 Zach Snyder (b. 1966) has had considerable success making adaptations of comics, including several films in the DC Extended Universe, most famously Justice League (you've probably heard of the "Snyder cut"). His style includes extensive use of slow motion and speed ramping in his action sequences, making battle scenes into works of 3D art, like the comics on which so many of his movies are based. I really like Suckerpunch, which is based on an original concept.
---
Reviewing this list, it's plain that I like sci-fi/fantasy a lot, as well as weird indie films. And I do think it's fascinating that so many of these auteur directors are about my age. Is that a selection bias coming from my personal preferences, or is there really a cluster of highly successful filmmakers among my immediate birth cohorts? Patterns like that do happen. In any event, I hope you enjoyed this list and will consider watching some of the work by the creative lights of my generation.