Opening the Heart for a Healthy Life
Opening the Heart for a Healthy Life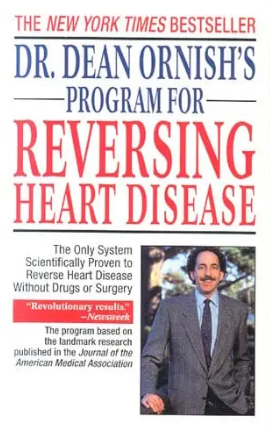 When Aileen and I first reunited, she gave me a book about heart disease, written by Dr. Dean Ornish. It is titled "Dr. Dean Ornish's Program for Reversing Heart Disease." She had already given it once before – to her husband, Gavin, after he developed heart problems. Based in part on the advice from this book, he switched to a vegetarian diet, which helped. He also took pharmaceutical drugs, and after much medication management is now back to eating meat. It's not like he necessarily followed Ornish's program exactly, but reading it and heeding some of its advice was a help.
I read the book when Aileen gave it to me, and while I also have not followed the program exactly (or much), I certainly valued what I learned. Mostly the program for treating heart disease is just common sense advice: reduce stress, get exercise, absolutely do not smoke tobacco, and eat a proper diet. In fact, nearly half of this book is healthy recipes.
What I really valued about the book was its many anecdotes of individuals reversing heart disease, and the way their path to healing was tied to the bigger picture of their life. It wasn't just about making physical changes, but also changes in attitude and in their emotional life, even in their spiritual life. It was about how beliefs and feelings affect physical well-being.
Ornish calls his program "opening the heart." He specifically discusses opening to one's feelings, to the needs of others, and to a higher purpose. What I got out of it is that heart disease, whatever its physical manifestations, is a result of closing oneself off. It is a disease of isolation.
The idea that the key to reversing heart disease is "opening" the heart ties to the concept of chakras, which are the centers where vital energy flows in alignment with physical organs. Charkras can be open or closed ("blocked" is also used), and when closed or blocked, disease will result in the corresponding organ(s).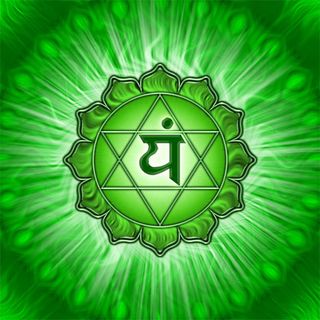 The chakra aligned with the heart is the seat of emotions and love; that is why you have that feeling of your heart expanding when you experience intense love. This can even happen when you vicariously experience love while watching a mushy romantic movie. You are experiencing your heart chakra opening, blossoming even (think of how chakras are often depicted to look like flowers). Watching mushy movies is good for your heart!
But walling off your emotions, being unwilling or afraid to care about yourself or others, will close down your heart chakra. The vital energy aligned with your heart will be blocked, and the organ itself will begin to show signs of disease. Emotional isolation – loneliness, or anger and fear directed at others – leads to an ailing heart.
As the name of Ornish's program implies, opening the heart (chakra) is the key to maintaining heart health. He does not specifically mention chakras, either because he discounts them or because he does not want his book to seem like it supports alternative medicine. But I think that the similarities between his medical program and the concepts of chakra medicine are no coincidence. A deeper truth about the nature of human life is being revealed.
How can it be that there is some kind of vital energy, and how could it possibly interact with our physical bodies? There is no measurable quantity of physical energy associated with our feelings of vitality, feelings like what I described above, when your heart expands with joy and love. But those feelings are real – our experience of them is direct evidence of this vital energy.
The best explanation of how our vitality – our aliveness – is connected to our physical forms lies in the the primacy of consciousness model of reality. I have brought this model up before, in a post on "mind over matter." There, I described how my mental experience manifested in parallel with events in the physical world, mediated by unitive consciousness.
A similar phenomenon occurs in vital experience, which manifests in parallel with our physical bodies. The correspondence of the chakras of our vital bodies (there are seven chakras total) to specific parts of our physical bodies is mediated by unitive consciousness, which is the agency which keeps us alive. Our experience of our vital bodies is internal and private; it is our feeling of being alive, not accessible to others, who can only see our physical bodies. Other people will notice when consciousness ceases to correlate our physical bodies with a correpsonding vital body, of course – that is when our physical bodies become lifeless; that is, when we die.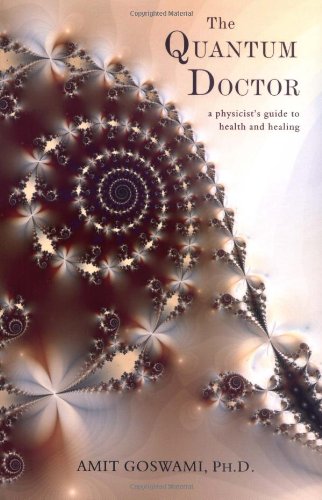 That, anyway, is the theory of life based on the primacy of consciousness model of reality, a model on which I have expounded here in several posts. How this model can be applied to the life sciences, and to medicine and health, is covered in an excellent book by Amit Goswami called "The Quantum Doctor." I'm currently rereading it, but I'm sure at least some of what it says lines up with what Dean Ornish wrote in his book on heart health. Per Goswami, our beliefs and feeling affect our physical bodily health because they are all connected through the agency of consciouness. Ornish might not have said so quite as explicitly, but he was on to the same thing.
The science is clear on the matter – health can be influenced from above, by intention and emotion, as much as from below, by chemicals (drugs) and surgeries. Keep all of that in mind to live a full, healthy life.