The Long Road to Freedom
The Long Road to Freedom
I've been struggling to write a blog post about the events of this past week. It's been such a difficult time, and my heart is troubled and my mind scattered. So while I'm trying to get that together, I'm just going to share my goodreads review of a book I just finished reading. It's Howard Fast's Freedom Road, set in the Reconstruction South. I picked it up off my shelf of unread books mainly because it's a small paperback suitable for carrying around at the office, so I could read it at lunch or on breaks. But of course I haven't been at the office in months so I finished it at home.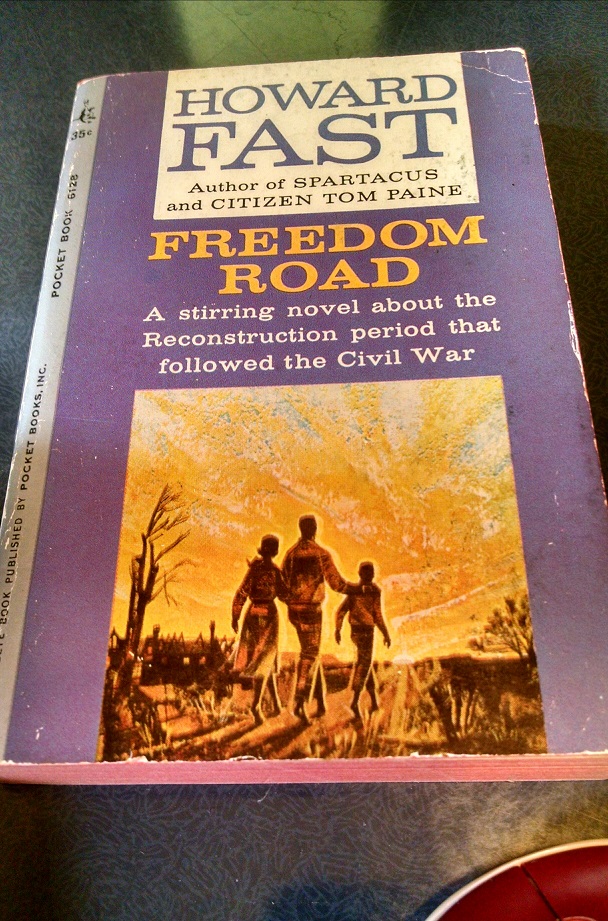 Here is the review:
Howard Fast dedicates this novel to all those, of every race, who have died in the fight against fascism. It was written during the Second World War, when America was fighting fascism abroad. At once hopeful and harrowing, it tells a story of progress and setbacks for African-Americans living on a former plantation in South Carolina during Reconstruction. The fascism they fight is that of the white supremacist terrorists who erased the progress made in the immediate years after the Civil War, after the Union pulled their forces out of the South as part of the Tilden Compromise.

The writing is crisp and vibrant, the characters vivid and believable, and the plot dramatic, including action, romance, and political intrigue. As a good novel should, this one makes you feel like you are there in that place and time, living the characters' lives along with them. The author does use dated language, including stereotypes and prolific use of a word forbidden to white people. This would probably get him canceled by today's social justice warriors, which is ironic since he was blacklisted as a Communist in the McCarthy Era. I would hope that modern readers could look past that, since this story has so much say about the struggle for racial justice, and what the true stakes are in that ongoing conflict. It couldn't be more relevant than it is right now.