The Work from Home Routines of Cats and Men
The Work from Home Routines of Cats and Men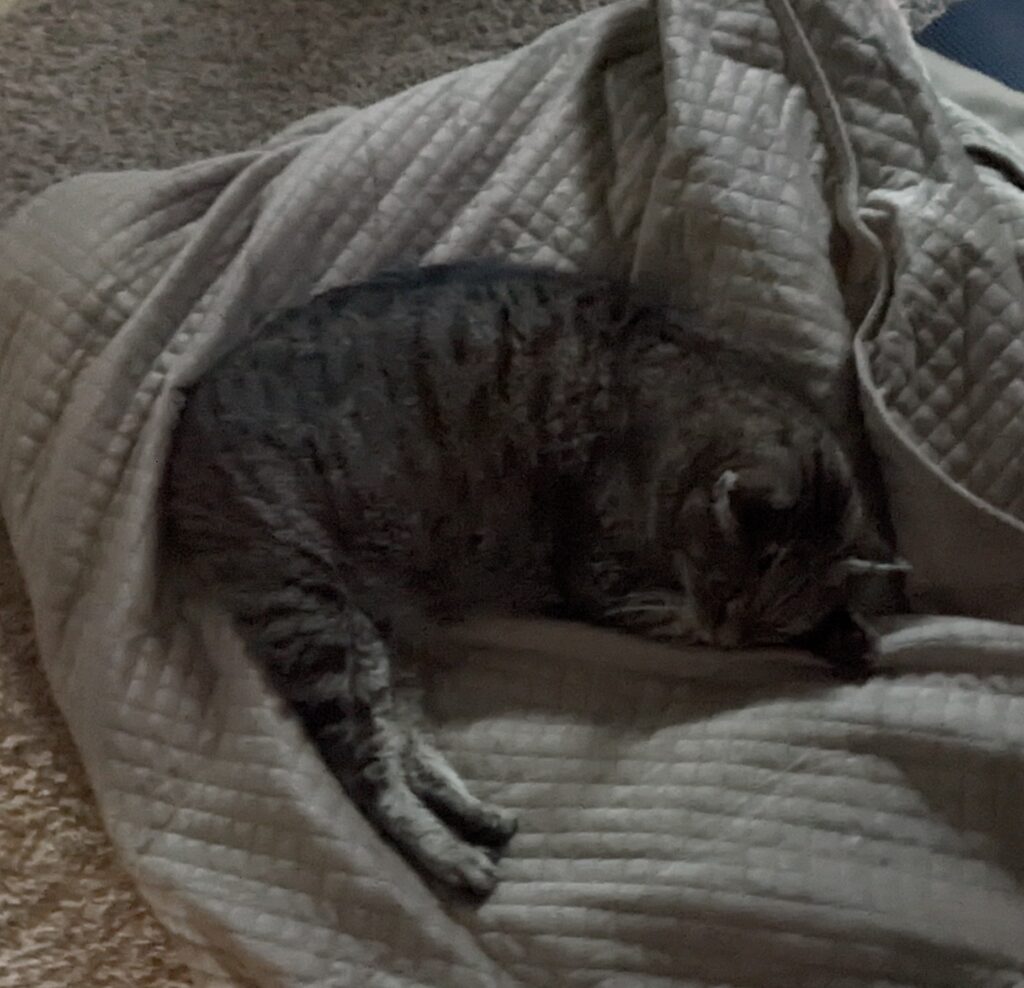 Princess Sashimi and I both work from home, and sometimes I think she has an easier job than I do.
My routine consists of waking up, having some coffee to dispel my brain fog, then logging on to my work and personal computers (it's called multitasking) and getting stuff done. I do try to start off with reading a book, just so that I don't jump immediately into a screen first thing in the morning, but that's generally for half an hour at most.
Around 9:30, my first work meetings start, and then I'm usually pulled into meetings for the rest of the morning. In the afternoon is when I get a chance to be productive. Somewhere in there I fit in a little time for breakfast and lunch, often eaten at my desk. I also work simple chores into the schedule, such as emptying the dishwasher or doing a load of laundry.
Sashimi, meanwhile, sleeps all day.
So it does seem that her job is easier than mine. But would I be able to do her job as well as she does? For instance, would I know when it's time to move from the blanket on the floor to the bed upstairs? She does that at some point in the day, and I don't think I would understand the correct timing if I was trying to fill in for her. Timing and sequencing are the key to doing anything right, so I think it's best to leave the day sleeping to the professional. Each of us has our own contribution to make to the world's well-being, and I should stick to what I do best and not compare myself to others.