Memoir of a Millennial Childhood
Memoir of a Millennial Childhood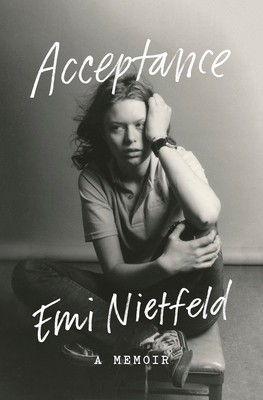 I recently finished this coming of age memoir, by Emi Nietfeld, a young woman born in the early 1990s. It was a fascinating read for me, since we have had such different lives, being a generation apart in age. I have read memoirs by women of my own generation, born around the same time as me, and honestly I recognize much of my own experience in what they recount. But not so much with this one.
Here is my review on goodreads:
A frank, revealing, and often harrowing coming of age memoir by a young woman, structured around her college admissions experience. The author comes from a disadvantaged background, facing many difficult constraints, including treatment for mental illness. In her mind, college represents an escape to a better future, but she becomes disillusioned when she realizes she must disguise her past in order to receive the acceptance she craves. I found this a fascinating read, since Emi Nietfeld's life experience is so far removed from mine. I am from an older generation, and male, as well as having had a fairly ordinary family as a child. I did recognize in Nietfeld's memoirs what I understand to be common themes for Millennial girls growing up: intense pressure to achieve and conform, confrontations with stubbornly dysfunctional adult institutions, and a panoply of self-destructive behaviors for stress release. I very much appreciate her openness and honesty describing her experience, which she does skillfully and even with a little humour, where she can find it. An eye-opening read and highly recommended.
As a long time student of generations, I have read a lot about the Millennial childhood experience, but of course that does not compare to actually living it. The closest I could come to that is, well, reading a memoir such as this one. I really was struck by how much the author's experience aligned with what generational theory has to say about the Millennial peer personality, particularly the traits of: pressured, achieving, and conventional, if not so much sheltered *, since she had a tough family situation.
Nietfeld overcame the difficulties of her background, or at the very least made it out of childhood and into therapy, as she relates in her epilogue. She is active online, and you should easily be able to find her on social media, where she advocates for reforming institutions to better serve the needs of "troubled kids" in circumstances like the ones she faced. In particular, she is against the idea that a difficult childhood should be tolerated, or even accepted, as a means for someone to develop "grit" or "resilience" and emerge as a stronger person.
To me, this really stands out as a turning away from the attitude of my generation – Gen X. We believed that no one would look out for us, and that it was indeed up to us to develop the inner strength to withstand whatever abuses the world hurled at us. Emi Nietfeld's response – that we should fix institutions to make them work, rather than avoid them as inherently unworkable – is the surest sign that she is a member of the Millennial generation.
*for more on the peer personality traits of Millennials growing up, see the book Millennials Rising by Neil Howe and William Strauss