Things to Come – A Prescient Look At The Future
Things to Come – A Prescient Look At The Future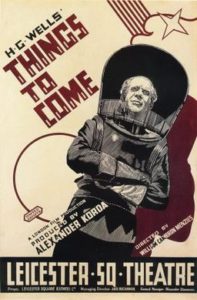 I recently watched H.G. Wells' Things to Come (available on Amazon prime video) and discovered that it tells the tale of a saeculum from Crisis through to the next Awakening, but with a stretched out timeline. It also has early examples of a lot of film tropes.
By saeculum, I mean the social cycle as defined in Strauss and Howe generational theory, which you can learn more about here.
[MASSIVE SPOILERS FOLLOW]
The movie was made in 1936, and its story starts in that year, as the Crisis Era looms. There are rumors of war, making it contemporaneously relevant. There is a bit of a friendly discussion between two characters of the likelihood of war and the nature of progress.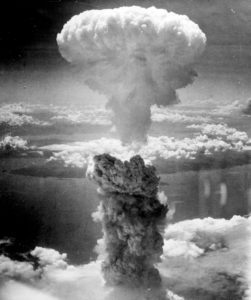 Then the war comes, and rages for three decades and more. Civilization is ruined, the war is unresolved yet in 1970, and the film has now introduced the post-apocalyptic genre, complete with a plague that turns people into zombie-like creatures. The plague is eradicated, and peace comes at last when a benevolent scientifically advanced alliance deploys a super-weapon – sleeping gas, which they call "the gas of peace."
Next an expansionist High Era begins, and we get a montage of civilizational development, taking us to a sci-fi world that fits the conventional mid-twentieth century vision of the future. Everything is shiny and sterile, and people dress in styles reminiscent of classical Greece and Rome.
It's now 2036, and the hubristic future civilization is preparing to send the first humans into lunar orbit, using the method commonly envisaged before the rocket age – a space gun. But the Awakening Era has begun, which is a time of spiritual upheaval and of questioning the current regime. A firebrand preacher arises, denounces the lunar project and stirs up the masses against it. The launch happens anyway and the movie ends with more philosophical ruminations on progress.
So the movie covers a half-saeculum, spread out over a century. It's as though H.G. Wells understood the saeculum, if not its generation-length timing. It's impressive that he got two predictions correct – the use of a super weapon to end the Big War, and the fact that the next Awakening begins at the same time as the first manned missions to the moon.
It's a good film, well worth the hour and a half viewing time. The version on Amazon is colorized and restored, which I think helps to make it more watchable.