The Last of Us Watch
The Last of Us Watch
When I was young man I played computer games. A lot. That was so long ago that being a computer gamer put me in a minority, part of the maligned "nerd" subclass of Generation X. Today's Millennial gamers are much more of a mainstream group. Nowadays, being a young man who plays video games is pretty basic.
Now, when I was a young man (so very long ago) we would sometimes get groups of guys together for a computer game. We typically would play what is called a "hot seat" game – there is one personal computer (PC), and everyone takes separate turns in the game. When it's your turn, you sit in the chair that is in front of the PC, hence "hot seat."
Another way to do it way back when was a LAN party, where everyone brings their PC to a common location and you play multi-player on a local network. This was done because you couldn't play a graphics intensive game over the Internet. No one had the bandwidth; people were still using modems to get online. Going to a LAN party was a bit cumbersome since you had to cart your PC to someone else's house and set it all up, and I never got into the practice. But some people did, and LAN parties were a feature of Gen X computer nerd culture back in the 1990s.
One thing about these Gen X approaches to group gaming is that everyone gets to play. It was unusual for someone to be willing to come hang out where everyone was gaming, but not actually play in the game.
Around this time, console gaming was starting to pick up. That particular format had actually suffered a drought following the failure of the Atari console, which had come out in the youth of early-wave Gen Xers such as myself. But then came the rise of Nintendo, which accompanied the youth of late-wave Gen Xers and the childhood of Millennials. It's all documented in this great book called "Game Over, Press Start to Continue: How Nintendo Conquered the World."
With console gaming, you start to see this pattern of people gathering, and some people just sitting and watching while others play. After all, there are only so many controllers. It wasn't something I was ever hugely into, and in fact I have never owned a video game console. But I went to a few parties where the console was the center of attention.
For the Millennial generation, watching others play video games has become a common practice. In fact, it's a whole culture; there are live streaming sites like twitch that are dedicated to it. There are YouTubers who make a living sharing streams of their games with added commentary. As in, very popular YouTubers who have become wealthy doing so.
As a mid-life Gen Xer, my computer gaming has shifted over to games that simulate board games, rather than the more active and real-time type video games. I honestly was never heavily into first person shooter or arcade-style games; I prefer strategy games instead.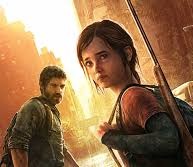 But what I have done is watched my Millennial stepsons play video games. Specifically, this really cool post-apocalyptic game called The Last of Us. They sit us old folks down around the TV, and then play the game on a Sony PlayStation 4 while we spectate. It works really well with this particlar title because the game is story-driven, with programming that railroads the player throught a plot (in contrast to "open world" games where you can just wander about and do whatever).
The visual design of the game is stunning, even though you can sometimes spot a video glitch which briefly interrupts the cinematic experience. These glitches don't really matter because the setting is so artfully rendered, with contrasting visual landscapes of urban ruin and beautiful overgrown nature. The sound design is brilliant as well, with music that builds the tension as the characters get into dangerous situations.
It is a combat game, so there is graphic violence, as well as grotesque horror elements. But it's in the context of a very well-written and poignant story, featuring complex characters and difficult moral dilemmas. Our sons see it as its own genre of cinemtic story-telling, even better than film or television. I can see why they do, and as computer graphics improve the genre could become even more immersive and emotionally intense.
As they play the game while we oldsters watch, our sons are essentially taking on a directing role. They have already played the game through before, so they know all the places to go in game, as well as actions to take, so that we get the complete story as efficiently as possible. They also take us on little "side quests" to see the less important but still interesting stuff. Since it is a game, there is some amount of collecting resources and spending them to upgrade the characters' capabilities. This video game trope, while "unrealistic" in a sense, does not in any way detract from the story telling or aesthetics of the experience.
Watching the game all the way through took us many, many hours. We watched both the original game and Part II. It was the same as binge-watching multiple seasons of a good streaming TV series. Would it have been as much fun in TV format? I guess we may find out, as rumor has HBO is making a TV show based on the game.
I'd like to thank the boys for sharing this experience with us. It really is a new way of experiencing cinematic story telling. It shows how far the video game medium has evolved since the days I sat in my parents' basement playing Tunnels of Doom on a TI-499/A (I'm not even kidding). For the new generation, it's become much more immersive, and grown into a communal experience, and a part of everyday life.