The Covid dilemma
The Covid dilemma
This sign sits in front of a strip mall in the area where I live. If you visit the site listed you might get the impression that it was created by some of the same people I've blogged about who denigrate the Pennsylvania governor's Covid strategy. I get it; I do. If you are a small business on a thin margin, how can you survive an extended shutdown?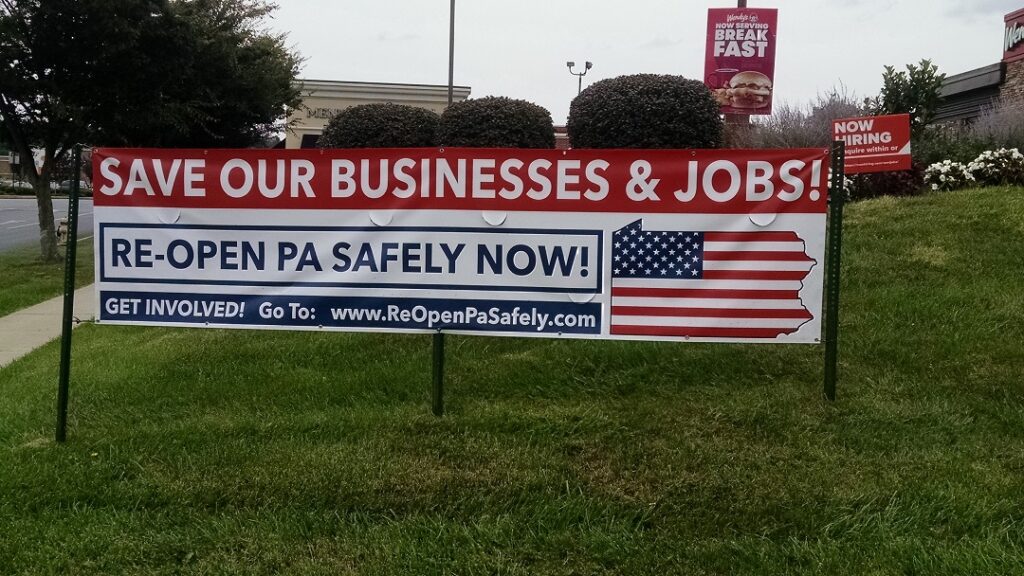 It all comes down, I suppose, to the trade off between freedom and security. Between protecting lives and maximizing economic opportunity, both of which we expect our government to do. But what happens when the two goals are mutually exclusive?
One option is to take a defensive approach, and provide supplemental income to those in need while restrictions are imposed to mitigate against an infectious disease. But to some, that smacks of welfare and is undesirable. No handouts, they say. Just freedom.
These times are clearly testing the resilience of our system. We want openness, but a virus is exactly the sort of thing that exploits an open network. But with little in the way of a social safety net, closing the network inflicts pain. That is the dilemma.
Some kind of plan at the national level would really help out here…