So many books, so little time
So many books, so little time
I'm way behind on my reading challenge so what do I do? I pick up a new book to read, of course. Actually, there is some logic to this decision – I tend to read ponderous works of nonfiction which means it takes a long time to get through a work. So I am adding a short piece of fiction to my list, which should increase my odds of finishing a book soon.
The fictional work is the novel Freedom Road, by Howard Fast. I didn't know this before, but he is the same author who wrote the novel Spartacus, on which the film was based. And Freedom Road was also made into a TV mini-series, starring Muhammad Ali. So I'm going to look for that on streaming video once I'm done with the book.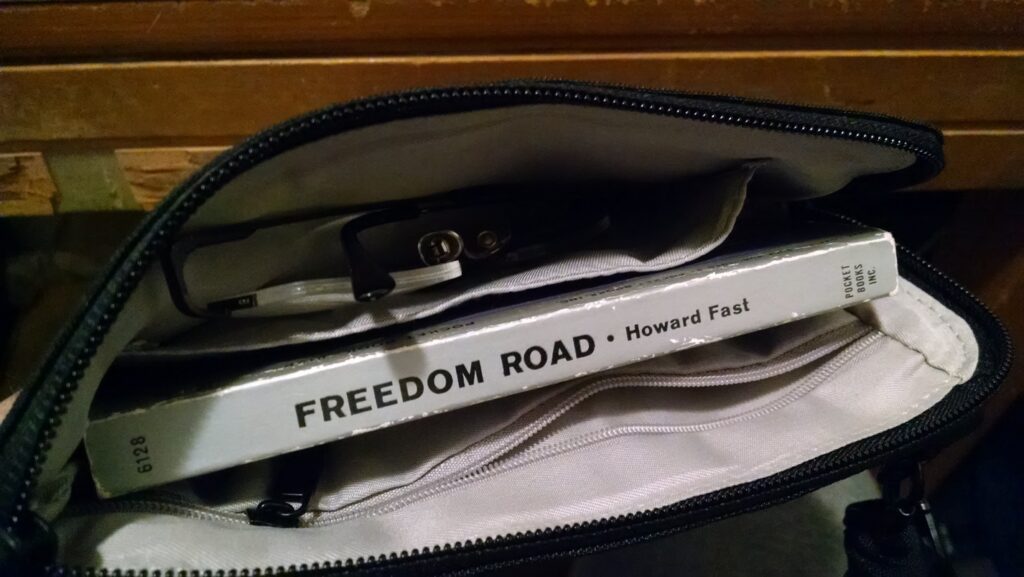 I have small paperback edition I can carry with me at work in this odd little bag I bought, to read during my lunch breaks. Now that's progress!