Silent of the Week: Lesley Stahl
Silent of the Week: Lesley Stahl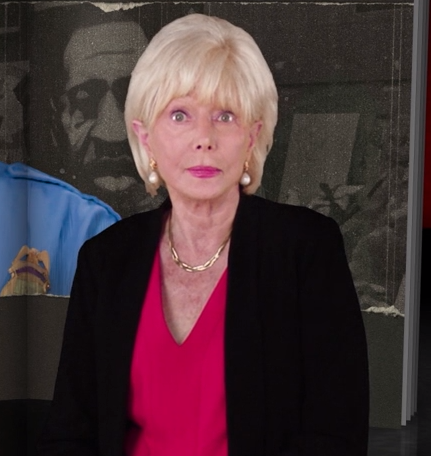 Last night we watched 60 Minutes, on regular broadcast television. Yes, I mean through an antenna. We don't have cable or satellite so it's either that or streaming (which is my preference).
We've started making a habit of watching this show every Sunday evening, in part because we have a family member who likes doing things the old-fashioned way. It's like a throwback to another era – you actually have to watch the show at the scheduled time, instead of whenever you feel like it! I've been getting my news off the Internet for years, and it's refreshing to go back to this old format.
One of the segments was an interview with the Minneapolis Chief of Police, about the George Floyd killing, protests and police reform. The interviewer was Lesley Stahl (b. 1941), who has been a 60 Minutes correspondent since 1991. You could say she is the last of the old guard, certainly one of the last of her generation still prominent in journalism.
Stahl's career took off when she covered the Watergate scandal as a young reporter. She's been at CBS most of her life, and for most of that time with 60 minutes – the sort of career longevity that characterizes the Silent Generation, in contrast to younger ones. And she's certainly in her element, lending gravitas to a profession that in many ways has been hollowed out in an age of sensationalism and misinformation.
You can watch the interview here: https://www.cbsnews.com/video/minneapolis-police-chief-medaria-arradondo-geroge-floyd-killing-60-minutes-2020-06-21/#x